Review of the use of the HASSELBLAD XCD 3.5/45 with the X1D and X1DII (which we believe is also applicable to the 907X).
Table of Contents
Gallery
Impression
The lens came with the first Hasselblad X1D 4116 edition that I purchased.
It is a 45mm x0.8 lens, equivalent to 35mm.
The lens is composed of 9 elements in 7 groups, which is luxurious for a standard lens, and has a concave lens in the frontmost part, following the trend of the 2000s. The lens is made only with spherical lenses without aspherical lenses, perhaps because the housing is roomy.
Perhaps because the shutter unit is an early model, the shutter sound is louder than that of the XCD 4/21mm and XCD 4/45P. Still, the sound is moderate compared to the sound of the 1/2000 shutter of the HC lens.
Compared to the XCD 4/45P with the same focal length, the focal length is slightly shorter (1.2mm) and half a stop brighter, but the minimum focusing distance is 0.05m shorter, the overall length is longer, and the weight is heavier, making this lens in a delicate position, losing out to a later-generation lens.
The shooting results are good, but definitely not as good as the 45P. Purple fringing on green leaves sometimes appears.
If the focal length of the XCD4/45P had been 40mm, this lens would have had a chance to live, but the new lens chose the same focal length, leaving it in an unfortunate situation.
Despite its high original price, the used price is close to that of the XCD4/45P, which can be said to be superior in terms of cost performance, but if I had to choose one or the other, I would choose the 45P.
Specification
This lens was the first lens released in the X-mount lens group used in the X1D/X1DII/X907.
It was also the bundle lens of the body until the XCD 4/45P was released.
Like other XCD lenses, it is equipped with a 1/2000 lens shutter.
| | | |
| --- | --- | --- |
| Item | Value | note |
| focal length(mm) | 45 | |
| Maximum aperture | 3.5 | |
| Minimum aperture | 32 | |
| Lens configuration | 7groups 9elements | |
| Minimum distance(m) | 0.4 | |
| Lens length(mm) | 70 | from camera lens mount flange |
| Lens max diameter(mm) | 76 | |
| Filter diameter(mm) | 67 | |
| Weight(g) | 417 | |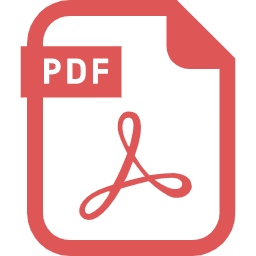 XCD 3.5/45 lens specification
Reference links
XCD 3.5/45 official web site