HASSELBLAD Converter H 1.7X
This contents is a record of using the teleconverter (product number: 3023717), which extends the focal length of H-series lenses by 1.7 times, with the X1D and X1DII (which we believe is also applicable to the 907X).
Table of Contents
Gallery
Impression
I purchased a used telecon as an option for the HC/HCD lens.
I feel that the appeal of this teleconverter is that it maintains the minimum focusing distance of the original lens.
When used with the HC300, which I owned for a very short time, it became a telephoto lens with a focal length of 510mm and a maximum aperture of F7.
At the time, I was using the X1D body and the HC300 was an older, unmarked version, so I used it in MF (manual focus) mode.
The focal length of the lens made it difficult to focus the camera, but I was able to use the EVF to focus the lens comfortably.
When I see the orange dot HC300 listed on ebay, I want to try the X1DII + teleconverter to see if AF is usable.
The manual for the teleconverter states that the HC300 cannot use AF with the H series when using the teleconverter. However, I have a faint hope that it might work with the X series.
When I went to borrow a replacement for the X1DII, I was able to test whether AF operation was possible with the X series camera, HC300 with orange dot and teleconverter set. I confirmed that focusing was slow but AF focusing was possible (added on 2022.4.22).
As long as we compared the images taken with and without the teleconverter for several lenses, there is no clear impression that the image quality deteriorates.
Specification
The minimum focus distance of the original lens is retained, and the focal length can be increased without sacrificing the H-system lens and its optical performance.
Functional limitations : The AF function of HC300 does not work (H-series is certain, X-series is unknown).
Cannot be used with HCD 4.8/24mm, HCD 4/28mm, HC 3.5/35mm, HC 4-5.5 / 35-90mm, HC 3.5-4.5/50-110mm.
For X1D / X1DII / 907X, it can be used via X H Lens Adapter and XH CONVERTER 0.8.
| | | |
| --- | --- | --- |
| Item | Value | note |
| focal length(mm) | x1.7 | |
| Maximum aperture | 1.5 steps darker | |
| Minimum aperture | 1.5 steps darker | |
| Lens configuration | 4groups 6elements | |
| Minimum distance(m) | same the original lens | |
| Lens length(mm) | 56 | |
| Lens max diameter(mm) | 85 | |
| Weight(g) | 465 | |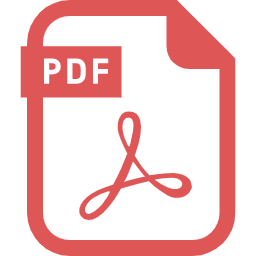 Hasselblad Converter H 1.7X specification PDF
List the converted focal length, maximum aperture and AF compatibility when used with the X series via X H Lens Adapter and XH CONVERTER 0.8.
Lens name
Max
Apature
H 1.7
Converter
Max
Apature
XH
adapter
XH0.8
Converter
Max
Apature
AF*
HCD 24mm
4.8
Can not use
–
–
–
–
–
HCD 28mm
4
Can not use
–
–
–
–
–
HC 35mm
3.5
Can not use
–
–
–
–
–
HCD 35-90mm
4.0-5.6
Can not use
–
–
–
–
–
HC 50-110mm
3.5-4.5
Can not use
–
–
–
–
–
HC 50mm-2
3.5
85mm
6.3
68mm
54mm
4
○
HC 80mm
2.8
136mm
4.8
109mm
87mm
3.5
○
HC 100mm
2.2
170mm
3.5
136mm
109mm
2.8
○
HC 120mm
Macro
4
204mm
6.8
163mm
130mm
4.8
×
HC 150mm
3.2
255mm
5
204mm
163mm
4
○
HC 210mm
4
357m
6.8
286mm
229mm
4.8
○
HC 300mm
4.5
510mm
7
408mm
326mm
5.6
×
AF support when using teleconverter
AF works with X1D/X1DII/X907 when the lens is equipped with extended firmware.
I tested with the HC 3.5/50(II) to see if the teleconverter would work when using the XH CONVERTER 0.8* through it, and it worked fine.
Since I felt there was little point in using the teleconverter for 1.7x and the wide converter for 0.8x, I didn't do any more in-depth testing than to confirm operation.
Other limitations are the same as when the teleconverter is not used.
FUJINON lens when using teleconverter
When using this teleconverter with the X1D/X1DII/907X, there are no limitations except for the fact that AF cannot be used when using it via the X H Lens Adapter.
When using it via XH CONVERTER 0.8, the problem of not being able to use HC Macro 120mm of older model (lens firmware before 17.0.0.) remains.
Reference links
<Affiliate link>