This is a record of using the HASSELBLAD HC 100mm F2.2 with the X1D and X1DII (we think it is also applicable to the 907X).
Table of contents
Gallery
Impression
This is the sixth HC/HCD lens I have acquired.
I knew I could use AF (autofocus) with the X H Lens Adapter* and XH CONVERTER 0.8* since I had purchased it after checking that it came with an orange dot.
When I checked the lens information on X1DII, the firmware was 18.0.0 and the shutter speed was about 8,000 times. To use AF, I updated the firmware to 19.1.0.
AF speed is about the same as other AF capable lenses and AF focus speed is not fast. The AF is not fast, especially in areas where there is not much difference in contrast between shooting locations.
We consider it dangerous to overwork the AF motor because we see HC100mm lenses with broken AF parts in the second-hand market, probably because this lens focuses by moving the large front element which is heavy in weight.
Fortunately, the focus ring is wide and easy to use. When I turn the focus ring, I feel a rough texture at the point beyond infinity, but I consider it as a guide to judge when the lens is beyond infinity.

The focus ring is wide and easy to use, but a rough feel beyond infinity during manual focus is a concern.
This is a bright lens, and when using the XH CONVERTER 0.8* it can be even brighter, so it is worth actively choosing the orange dot shutter speed of 1/2000 (AF would be happy as an added bonus).
The lens construction is a simple 5-group 6-element planar type, and the large 87.5mm lens diameter feels like the idea is to cancel all negative areas (the large aperture reduces distortion without correction, and maintains a shallow angle of incidence to the sensor).
The lens has sufficient backlight resistance, and there is little trouble using it outdoors without a hood.
The lens itself weighs 780g, and the converter and camera together weigh 1.3kg, making it one of the less heavy HC lenses.
I also like the fact that it is possible to use two different focal lengths (80mm and 64mm) with two types of adapters; the 64mm lens has an F value of 1.8, which is useful for shooting in dark places.
The X1D/X1DII (907X) can also be used with the x1.7 telecon, and when the x1.7 telecon is used via the X H Lens Adapter*, it can be used as a telephoto lens with a focal length of 170mm and maximum aperture of f/3.5.
Close-up photography is also possible using three different EXTENSION TUBES H (13mm/26mm/52mm). Examples using the 26mm Extension Tube H26 are shown in the gallery.
Specification
The HC 2.2/100 is a 100mm focal length lens for HASSELBLAD H series cameras. Since it is an HC series lens, when used with the HxD medium format camera, it covers a sensor size of 40.2 x 53.7mm, at which point the focal length is approximately 67 The maximum length of the lens is 1.5 mm.
The X1D/X1DII (907X) can use this lens via the X H Lens Adapter* or XH CONVERTER 0.8. When using the X H Lens Adapter, the focal length is approximately 80mm.
When using the XH CONVERTER 0.8*, the focal length will be 64mm.
| | | |
| --- | --- | --- |
| Item | Value | note |
| focal length(mm) | 100 | |
| Maximum aperture | 2.2 | |
| Minimum aperture | 32 | |
| Lens configuration | 5groups 6elements | Gauss type |
| Minimum distance(m) | 0.9 | |
| Lens length(mm) | 80.5 | |
| Lens max diameter(mm) | 87.5 | |
| Filter diameter(mm) | 77 | |
| Weight(g) | 780 | |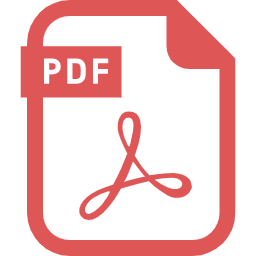 HC 100mm lens specification
Accessory compatibility
Converter H 1.7x (x1.7 teleconverter) can be used.
Extension-Tube-H (H13/H26/H52) can be used.
HTS 1,5 TILT AND SHIFT ADAPTER can be used.
Image circle covers up to medium format film size.
AF support
For the orange dot lens, AF is available on the X1D/X1DII (907X), but it only works with the latest firmware 19.1.0, so if you have 18.0.0, you need to update the firmware. In fact, when I purchased the camera, the firmware was 18.0.0, so the AF did not work when I tried it. After purchasing the camera, I updated the firmware and was able to get the AF to work.
If you have firmware 17.0.0 or earlier, you cannot update the firmware because the firmware area is not enough for 19.1.0.
The AF speed when used with the X1D/X1DII (and probably the same with the 907X) is not quite as fast as that of a professional SLR, but if you choose a high contrast area, the camera will focus without hesitation, which is easier to use than fast but confusing AF, and is sufficient for my needs.
About FUJINON lens
HC lenses are available under the FUJI film brand (SUPER EBC FUJINON) and can be used with HASSELBLAD HC cameras, but the shutter unit is only available in the 1/800 era (this is not critical) and the lens firmware is old (this is critical). It is not possible to install the firmware (HC lens firmware 19.1) required to use AF (auto focus) with XCD mount cameras (X1D, X1DII, 907X).
Therefore, the AF function cannot be used with XCD mount cameras (X1D, X1DII, 907X) via a mount adapter (X H Lens Adapter, XH CONVERTER 0.8).

HASSELBLAD brand HC lenses are not covered by HASSELBLAD's repair support and are no longer supported by FUJI FILM, so they cannot be repaired in case of failure.
FUJI brand HC lenses are sold at low prices, but care should be taken when purchasing them.

Since HC lenses are manufactured by FUJIFILM, the FUJIFILM GFX series, which has the same sensor size as the X1D, X1DII, and 907X, also offers a mount adapter (H MOUNT ADAPTER G). This one is exclusively for MF (manual focus), but it can use the lens shutter as well as the mechanical shutter on the camera side.
Reference links